August 23, 2021
The Fundamentals of Starting a Social Media Account

by Kathleen Lacson
A business who wants to make a successful mark in a world governed by fast news and technology must be equipped with one of the most important marketing, engagement, and identification tools available today: a social media account.
---
Running a Social Media Account
It's more than just the act of generally posting every now and again. Ideally, a business or brand must already know its primary niche to talk about so that it can create the right content that can lure in the right kind of attention from the right group of consumers.
They must also be organized with their postings especially by finding the best time to publish their content and actively engage with the online community. This is to show that the ones behind the social media account are essentially people as well and not bots.
In a nutshell: with great social media power comes great responsibility.
And much like a lot of things, in order for it to grow well, it's imperative that it has a strong foundation and pillars that can support all the rest of the ideas you've got planned out for the betterment of the business.
Which is why, before anything else, make sure you've got the fundamentals covered when it comes to starting a social media account in order to seamlessly and organically develop it into a successful profit-making tool.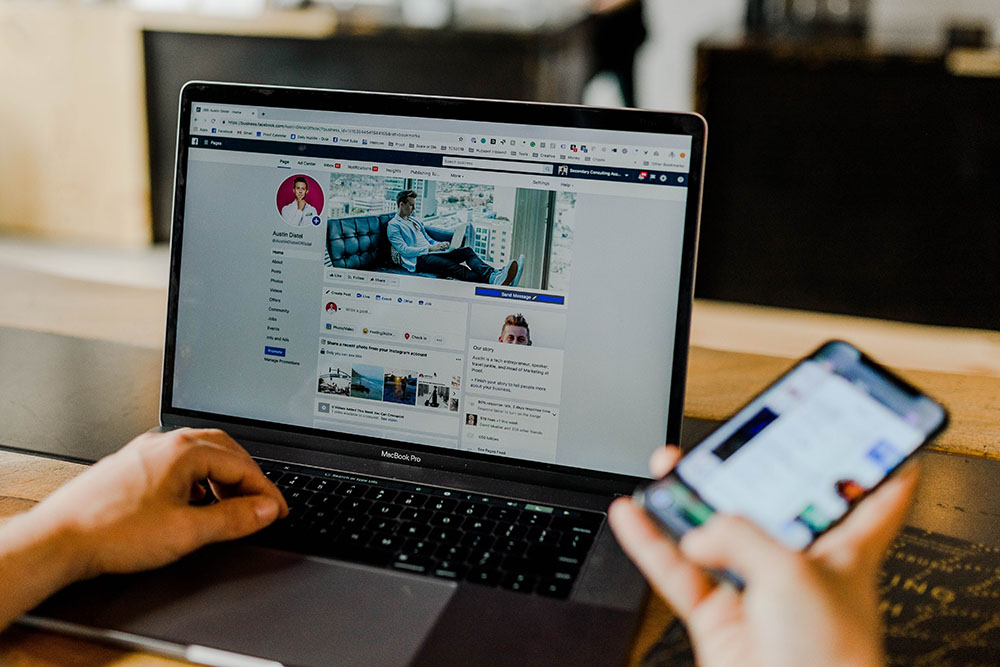 Photo by Austin Distel on Unsplash
The Fundamentals
There are a number of basic requirements a business must prepare for whether they're starting a Facebook, Instagram, Twitter, YouTube, TikTok, or any other social media account.
The Handles
Given that your business' social media will also act as a virtual piece of identification then it's very important to make sure its handles, also known as usernames, are well thought of and comprehensible enough to easily remember. They need not be super complicated nor do they need to be super out-of-the-box creative since its primary function is to merely label your social media account. In any manner, it shouldn't be hard to come up with one as it's simply based on your business's name.
Additionally, this is also how people can search for you online, mention you in their own posts, and what you can provide potential clients with so that they have more ways of reaching out to you apart from the standard contact numbers.
The Visuals
The next important aspect to prepare for are your visuals or, basically, your profile picture and cover photo. These are the two usual photos readily available to display in most social media sites. These are also the two things which most, if not all, people will first see upon landing at your page which is why it's important to ensure that they're high-quality and aesthetically in line with what your brand is all about.
Other visuals that you may also want to prepare for include featured photos such as the ones seen on Facebook, photos for pinned posts like on Twitter, and even the first few "coming soon" or introduction photos you'll want to upload on Instagram as a brand teaser.
In fact, according to Social Media Explorer, "any type of social media content will have 94% more views if it includes visual elements." Also, people are more prone to being attracted to visuals and remembering them more than anything else which is why, according to Social Media Today, "tweets with images receive 18% more clicks and 150% more retweets" than those without while "Facebook posts with images get over 3.2x more engagement than those without".
The Bios
Now that your brand's handles and visuals are covered, the next important thing to come up with is its bio or "About" section. Depending on the social media site, these are usually located in two areas with one being a shorter segment as part of your home page while the other being an entirely whole separate page for you to fill out.
Nevertheless, the best bios are the ones that are a combination of being straight-to-the-point but still captivating enough especially when it comes to your target market. Let's face it, no one really wants an entire recap on social media about how the business started so you can save that for the official website. What they want to know is how you can be of interest to them through relevant products or services and what your brand stands for. For example, if you're a cosmetics brand then your customers would immediately love to know whether the make-up you offer are Cruelty-Free, 100% Vegan, or, as is very common nowadays, if you're a Black-owned brand. These are some of the many keywords you can make sure to display in your bios to efficiently lure in as many of your target consumers possible and bring more credibility to the business.
Adding the business's goal, mission, or vision especially within the longer biography sections may also be insightful to potential customers as, these days, consumer awareness is a very anticipated thing. Apart from the products or services, people want to know whether the entire brand is something that they can morally support and become loyal customers of. No one really wants to support a business that, say, goes against animal rights.
The Category
Probably the easiest and quickest part of setting up a business social media account is giving it its right business category. This is important as it not only further labels your brand towards a particular industry or niche market but it also makes your account easier to find especially by those interested in the very industry your brand is in.
This is highly evident in social media apps like Instagram wherein users are free to choose from over a thousand different profile categories. By giving your account a category, this optimizes it for SEO and, coupled by the keywords from your bio, can really boost its online searchability and visibility for the better.
The Automated Responses
It's also imperative to set-up your automated responses stating only priority information and contacts, when applicable. This is actually one step when setting up a social media account that's often forgotten or disregarded simply because it's convenient purpose is not often made aware of. Automated Responses, or even chatbots, are actually very helpful as they can increase customer satisfaction through efficient, quick, 24/7 responses and can also allow you to focus on other parts of the business rather than struggling to keep up with the inquiries of others. In fact, in this recently updated study from Acquire, they found that "80 percent of customer queries have been successfully resolved by chatbots without human supervision."
As people now tend to have shorter attention spans, it's best to make sure that your automated responses are kept as concise but informative as possible. If someone were to ask for office hours then the best reply would be simply the office hours and nothing more. Also, should they be interested in knowing more, this concise response can initiate them to further reach out to you for a much personalized, non-automated response. Basically, it's another great way to increase engagement in a practical sense.
As said by Igor Shekotihin, JivoChat's Head of International Growth, "..in the customer-centric era, transparency and clear communications are vital tenets for customer retention."
The Links
Don't forget to link-up all your social media accounts to one another. This way, your business or brand can create a sort of connective social media web which can effectively lead customers and clients from one page to another and ultimately find out more about your brand. This also increases both brand visibility and credibility.
Not to mention, you may even follow the accounts of the people who are part of your business to further boost its credibility and to showcase more outgoing and expressive internal work partnerships.
The Contents
Last but definitely not the least, make sure you have your brand's starter contents ready to share the moment you finish setting-up its social media account. These starter contents will lay the foundation for all your future contents to come and will also be the ones to really bring your brand out in the open for everyone in the online community to inspect. Which is why it's important to make them as uniquely captivating, visually and contextually, and suitable to your industry as much as possible.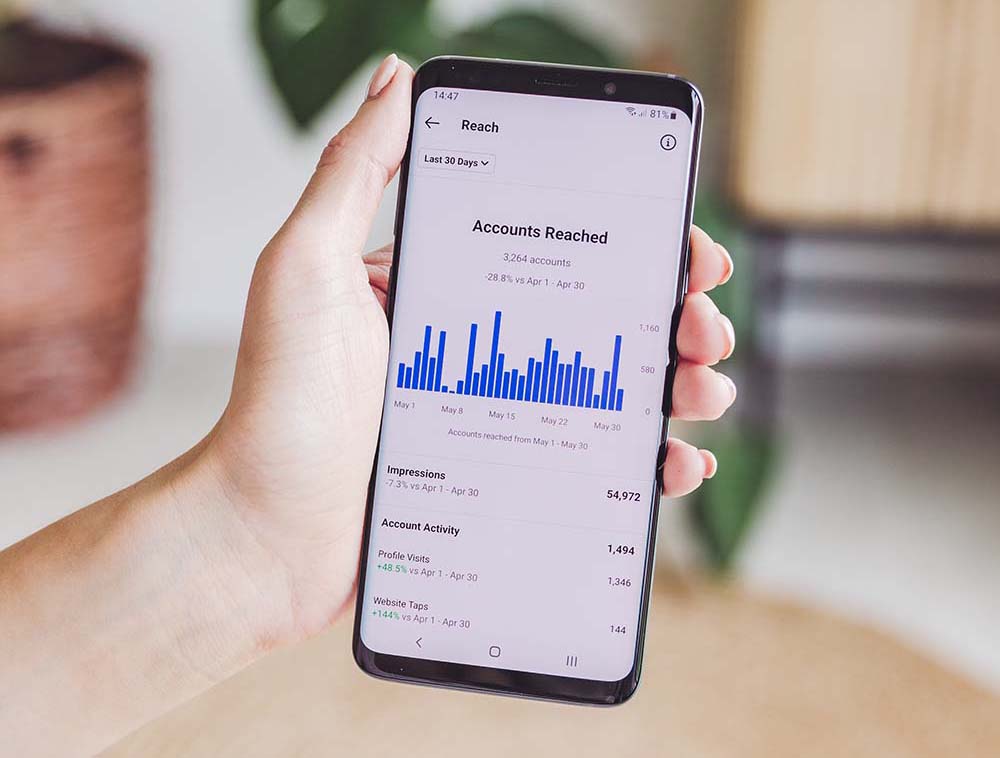 Photo by Georgia de Lotz on Unsplash
Conclusion
Being able to properly establish these fundamentals when creating a social media account can definitely lead to fast and amazing online growth for your brand because these will show people that you're legitimate, reliable, can be of relevance in their lives, and that you truly have a passion in running not simply a social media account but a business that can provide greatness within the very industry it falls under. Alongside steady maintenance and innovation, these are the primary ingredients in creating both a loyal customer base and a long-standing, outstanding business.
Start your digital marketing journey now.