September 30, 2021
Determining Which Social Media Will Work Best for Your Brand

by Kathleen Lacson
We're in the age of Social Media, where almost everything that wants to be something is shared on the internet for the whole world to see. As a result, multiple platforms have risen to accommodate the rapidly increasing online posts and engagements being created by us everyday.
---
But what is Social Media?
Let's first take a brief look into how this online content-sharing mania began.
Social media is basically a collective term for all the websites, platforms, or apps that cater to the content posting, sharing, and interaction of netizens (a.k.a. internet users). What initially was a way to utilize the world wide web as a tool to easily forge connections from people around the world eventually grew into a digital platform dependency. Nowadays, even politics, education, businesses, and the like use it to extend their voice, audience reach, and marketing strategies for greater awareness and profit.
Considered to be the very first social media site, "Six Degrees" was launched back in 1997. Users were able to create an online profile for themselves and then connect with others on the platform by "friending" them — a feature that other social media sites would later adopt. As the public's access to the internet grew, so did social media with the launching of more sites that catered to people connecting with others worldwide as well as providing them with a space to virtually journal their lives and voice out whatever they had to say.
Eventually, these sites evolved into more than just being some digital tool that could help you stay in touch with friends or even make new ones. With the launching of LinkedIn by 2003, this gave social media a new perspective in also being a means to connect with potential employers, employees, and ultimately network with other businesses. Other goal-specific social media sites also began appearing by the mid-2000s such as those primarily focused on dating, gaming, or video sharing.
By the 2010s, social media was on its way in establishing itself as a necessity in our society rather than just an additional asset to one's life — almost everyone who wanted to keep up with the news, or at least the trends, had a Facebook. Meanwhile, YouTube became a household name when it came to video contents. It only took a few more years for social media to become the vast and widespread digital frenzy that it is today.
The Age of Social Media
There are now thousands of social media websites and apps available catering to different goals and industries. That said, all social media, regardless of their specified purpose, retains the base foundation of being a tool to connect with others online which is why businesses these days have allotted investments in expanding their marketing onto these platforms as they've definitely become the telegram-newspaper combo of the 21st century.
Yet, with the multitude of social media choices, it's impossible to join every single one and being on as many platforms as possible may not be the best marketing strategy either. Going with the bandwagon effect and making an account on every new or trending social media for your business can also increase your difficulty in managing each one especially in keeping them actively engaged with the audience. Not to mention, just because it's trending doesn't mean it's relevant to your business.
It's vital to take note of a few things first when determining which social media will work best for your business or brand.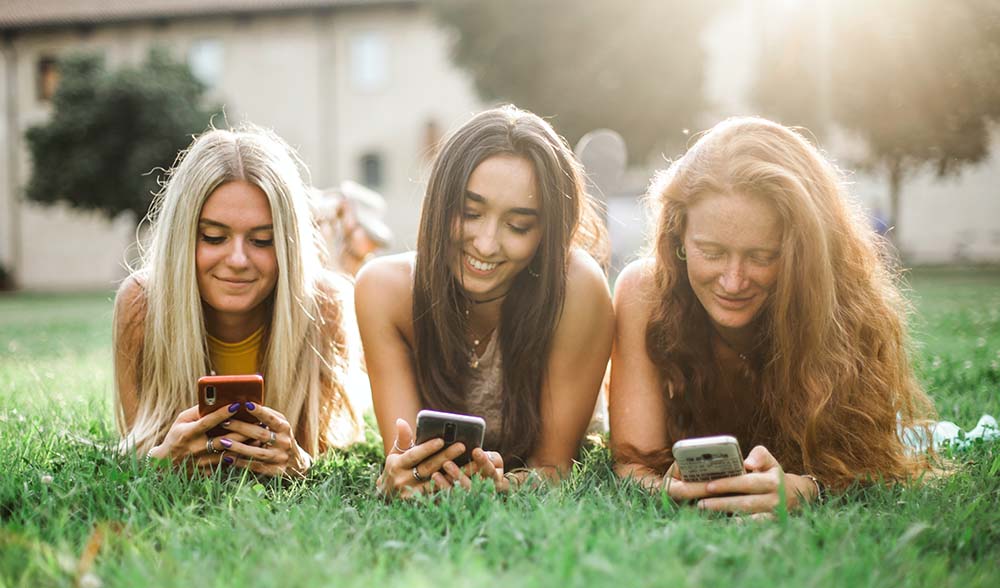 Photo by Jessica Ticozzelli
The Determinants
Audience Activeness
Find out which sites or apps your customers are most active in, you can release a survey to garner this information. This alone can already provide you with a great leverage when it comes to figuring out which social media your brand should join as you've narrowed down the online platform/s where your customers engage in the most. This can also allow you to raise brand credibility and lure in potential customers within your chosen platforms especially when your posts are shared or commented on by their trusted friends who also happen to be your current customers.
Take for example, a recruitment agency's main customer or client group would be employers looking for suitable professionals to join them and people looking for new or better career opportunities. LinkedIn would probably be the most popular social media choice for their clients especially as the site's self-definition marks it as "the world's largest professional network on the internet" where employers, recruiters, professionals, and even students looking for job opportunities can come together to connect. Plus, according to Social Media Perth, "it's the most popular social media platform for these [Fortune 500] companies to use!"
Social Media Mainstreams
Of course, there's usually those big social media sites or apps which almost everyone around the world is a part of — and your brand should be too! A prime reason wouldn't be to simply join in on the bandwagon with everyone else but because common sense would tell you to wisely integrate your business into these popular online spaces where all walks of life are digitally gathered each day. Mindful and relevant social media marketing would then allow you to strengthen your brand's online presence and greatly boost your audience reach within these mainstream sites.
One of the most perfect examples would be Facebook which has 2.74 billion active users, as of 2021. Statista reports that about 35.6% of the global population uses Facebook and that, according to Brandwatch, Mark Zuckerberg's brainchild adds 500,000 new users everyday with 6 new profiles every second! Although, it might surprise you that these numbers rank Facebook only at third place when it comes to sites that dominate the web. Based on Visual Capitalist's report, YouTube gathers 34.5 billion users putting it in second place while Google gathers 92.5 billion making it first.
That said, keeping in mind social media, this brings YouTube and Facebook as two of the most popular platforms where people actively connect and share content worldwide followed (in no order) by the likes of Twitter, Instagram, and TikTok.
Content Suitability
It's important to also take note which social media will suit best with the content you plan on creating and sharing. For example, there are a lot of social media sites which specifically support video content yet, to further specify, there are those which cater better to short videos while there are those which can cater to videos that span for hours.
But what if you're faced with the fact that most social media these days have already integrated both static and video content onto their platforms? Well, the next thing to check out is what kind of people primarily gather onto the social media you're interested in making your brand join. Even the mainstream ones have given its users the ability to create groups to easily gather like-minded individuals with specific interests. Taking into consideration a social media's niche target audience can be an easy way to determine whether or not your business will thrive there.
So, say you're the owner of a brewing company and is looking to branch out your business online. Apart from establishing social media accounts on the mainstream sites like Facebook and Twitter, you can also join more specific social media like Untappd where those who love to discover and drink beer come together. This way, your brand gets exposure from both a larger, mixed pool of potential customers (mainstream) and your actual target audience (niche).
Best for Investments
Further research can also allow you to learn which social media is best to invest paid ads or promoted posts in. Social media advertising is a terrific way to continuously generate sales and promote brand engagement to thousands of people merely browsing everyday.
According to Warren Jolly, "Facebook allows more advanced targeting than any other advertising platform on earth" thus making it the go-to advertising social media site among plenty of brands. Instagram is also a great platform to invest in paid ads given its large active user base, high engagement rates, and being well-integrated into FB ads. This allows users to "utilize various options available on Facebook such as campaign customization, varied formatting, and classified targeting proficiencies, which in turn is linked with Instagram's quality engagement" as stated by CoFounder.
Prior Knowledge
Finally, and what is probably the simplest determinant out of the list, go for the social media that you already have prior knowledge in using. Prioritizing these sites or apps which you already, more or less, know the ins and outs of can allow you to establish and grow your brand's account in a much quicker and efficient manner. And given how time is of the essence these days, this is an important determining factor to remember.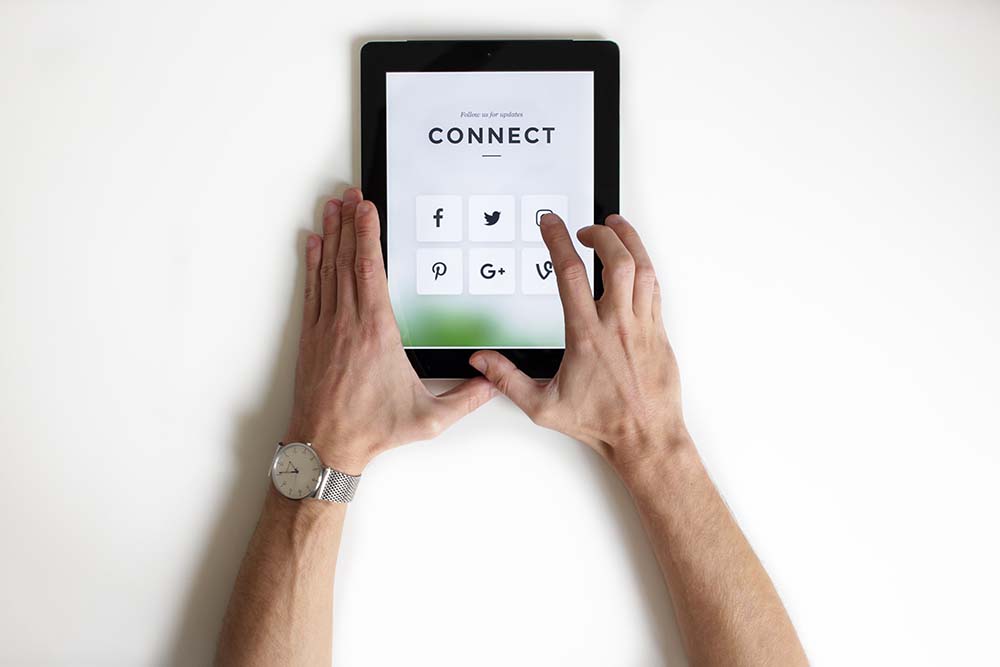 Photo by NordWood Themes
Go For the Most Suitable Ones
It's easy to fall into the trap of joining as much social media as possible thinking this would be a great way to expand your business reach and gain more customers. Given how these online platforms have become the ultimate information hub of almost everybody these days, it makes sense to do so.
But remember not to bite off more than you can chew. More social media accounts equates to more responsibility so make sure that you and your team are prepared to handle exactly that in order to utilize these social media to your brand's greatest advantage. By simply determining the best social media factors for your brand, you can ultimately find out which sites and apps are most suitable for it and worth investing your marketing prowesses in the most.
Start your digital marketing journey now.